China University of Mining and Technology (CUMT)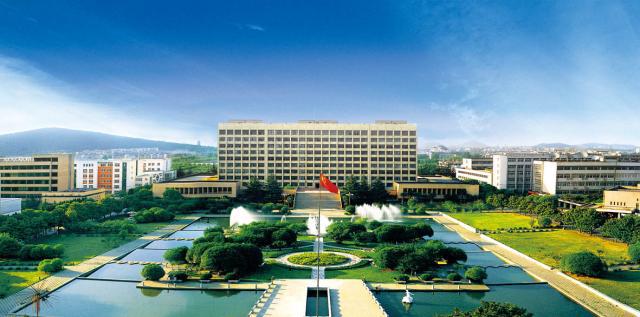 Founded in 1909, China University of Mining and Technology (CUMT) is one of the key national universities directly under the administration of the China's Ministry of Education.It is also listed in the national "211 Project" and "985 Innovation Platform for Advantageous Disciplines", which is a government program designed to support and develop top institutions of higher education in China. As a distinctive multi-disciplinary research-oriented top university with a history of over 100 years, CUMT has been playing an important leading role in the coal energy industry and the provincial economic and social development as well. Meanwhile, as one of the first batch of universities qualified to confer doctoral and master degrees, CUMT has its own Graduate School. Located in Xuzhou of Jiangsu Province, CUMT covers an area of 297 hectares, in which the Wenchang campus covers an area of 107 hectares.
In the new era, CUMT considers it her sacred mission to develop the mining industry, to mine brightness and warmth to build up the country and to work for the benefit of mankind. With the dedication of generations of its staff and faculty, CUMT has forged the first-class higher education, developed a unique spiritual and cultural character, and fostered an excellent school ethos summarized in the motto "Diligence, Earnestness, Enterprise and Dedication". Meanwhile she has developed a "campus spirit" of studiousness, adherence to facts and creativity, hard work and efforts to improve. During the past 100 years, CUMT has established her own school-running concept: Application and innovation should be the natural outlet of academic excellence.
As the only university bearing the name of "mining" with distinctive features in China, CUMT has developed a multi-disciplinary system, which covers science, engineering, art, management and the like. It focuses on mining engineering and gives priority to engineering disciplines. CUMT has also established excellent brand majors with distinctive features in many other fields, among which the exploitation, development and use of coal stands out. She also takes the leading position in such fields as mine construction, mining safety, machinery, information technology, ecological restoration as well as management engineering.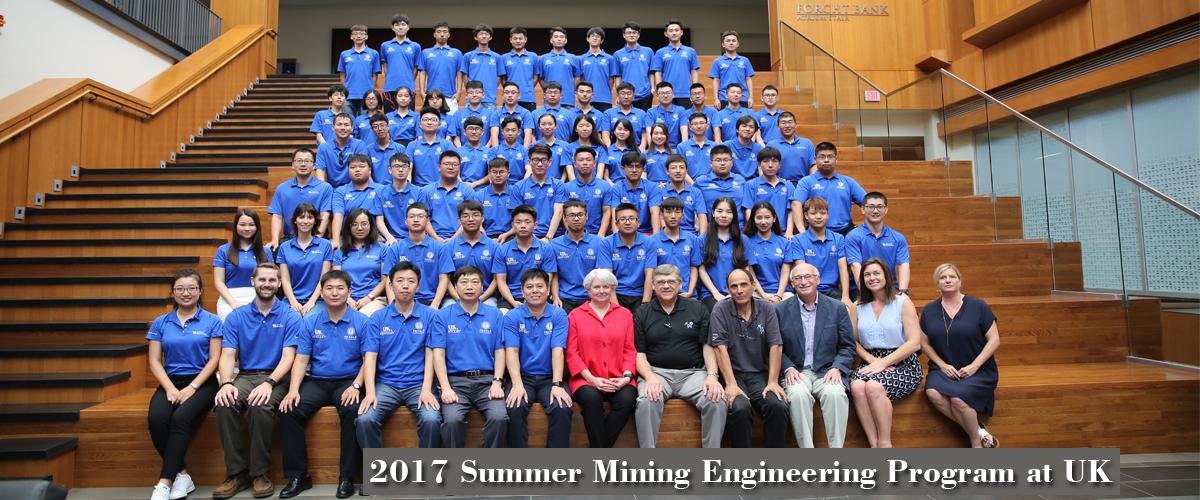 programs, 16 first-level doctoral programs, and 14 post-doctoral programs. The university now has one key first-grade discipline and 8 key disciplines rated by the Chinese government as priorities on the national educational agenda, and 1national key incubated discipline. In addition, there are 8 disciplines inwhich Special-term Professors are hired under "Chang Jiang Scholars Program", 4first-grade key disciplines on the ministerial or provincial level, and 5 disciplines which have obtained the approval of "Advantageous Discipline Construction Program in Universities in Jiangsu Province". In 2012, in the third round of discipline evaluation conducted by Ministry of Education, disciplines of Mineral Engineering, Safety Science and Engineering, Science and Technology in Surveying and Mapping as well as Geological Resources and Geological Engineering ranked the first, second, third and fourth respectively. In 2012, the Engineering Science of CUMT ranked the top 1% of ESI among all the universities and scientific research institutions in the world.
CUMT boasts a gallery of well-qualified staff. The staff totals more than 3,100, among them over 1,700 full-time teachers, 317 professors and 478 associate professors. And there are also 273 doctoral supervisors and 651 master supervisors. Teachers with a doctoral degree account for 60%. And there are altogether 14 academicians, including 7 academicians from other research institutes and colleges who are employed as the deans of the relevant schools.
CUMT adheres to the cultivation-oriented concept and fully devotes itself to the all-round development of graduates with social responsibility, spirit of innovation and practical ability.CUMT also promotes the reform of school education actively, which has lent itself to fruitful teaching results. Since its inception, CUMT has produced more than 200,000 graduates. Among these graduates, most have grown into the backbone of the construction and industry development of our country.
 Since 2002, CUMT has been awarded 5 National Prizes for Teaching Achievement, 3 National Prizes for Excellent Teaching Materials, 7 National Quality Courses, and 14National Characteristic Disciplines. CUMT has 3 national experimental teaching centres, and 1 national innovation pilot program. Since 2002, our students have won more than 2,700 awards in university students' academic and science competitions on the provincial level and beyond. And 16 doctoral theses have been awarded the National Excellent 100 Doctoral Dissertation. In 2012, CUMT was awarded the title of "National Advanced Employment Unit". At present, the university has about 40,000 students, including approximately 25,800 full-time undergraduates, about 9,000 postgraduate and doctoral candidates, about 130 overseas students, and 4,000 or so adult education students and trainees.
To embrace the key task of talent cultivation and the national or industrial strategy requirement, CUMT has constantly devoted itself to scientific research so as to promote the university innovation calibre and obtained many high-level scientific and technological achievements. Since "the 11th Five-Year Plan", CUMT has undertaken 532 national programs in total, such as "863 Program", "973Program" and National Major Scientific and Technological Development Program, and Key Programs supported by National Natural Science Foundation of China; meanwhile it has also undertaken 348 provincial- and ministerial-level programs. CUMT has won 25 state-level Science and Technology awards, 1 Ho Leung Ho Lee Foundation Science Progress Award. CUMT comes out among the best in terms of the number of state-level Science and Technology awards and is Number 1 among all the universities and colleges of Jiangsu Province. In addition, it has obtained 251 provincial- and ministerial-level Science and Technology awards and 2,065 patents, including 315 invention patents.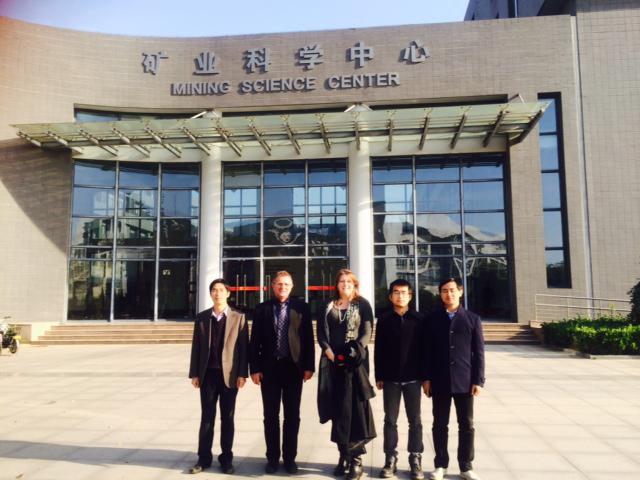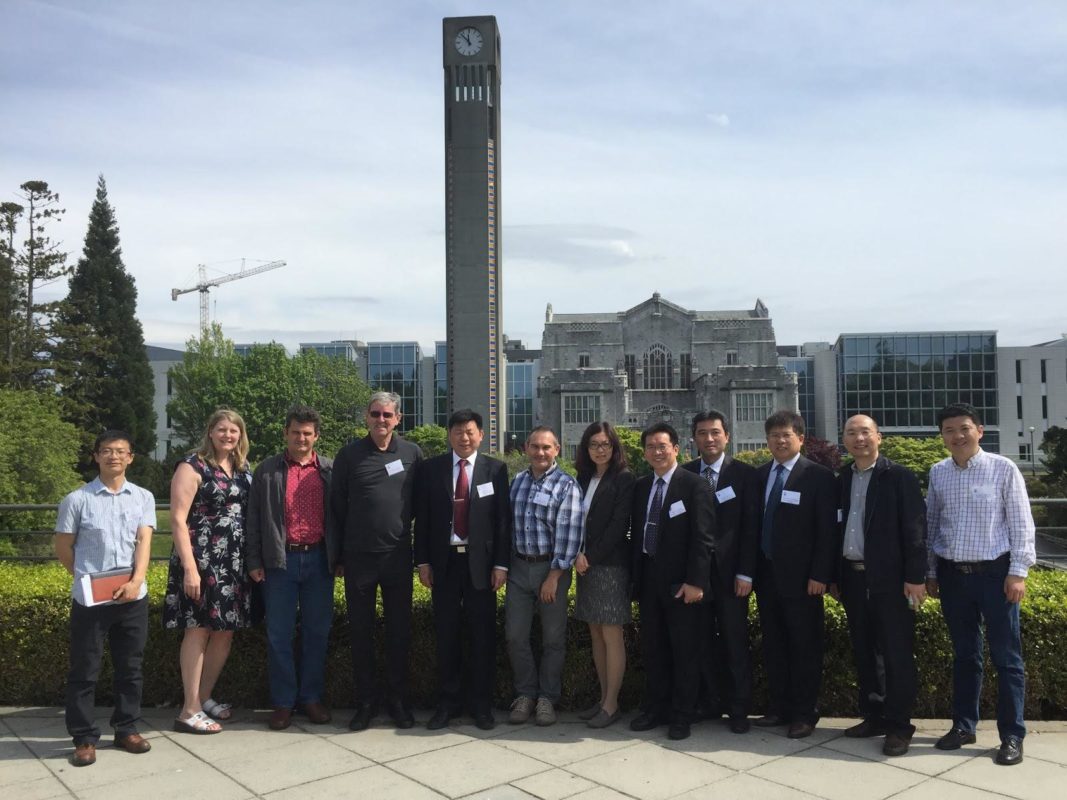 CUMT has strengthened international exchanges and cooperation with other oversea universities. At present, the university has signed the cooperative agreement with 25 universities that are among the top 200 in the world. In order to create an international cooperation and coordination mode for higher education, CUMT has established some international cooperative platforms, such as International College and Sino-Australian Mining Research Centre. And CUMT has jointly founded "the Union of Higher Education on International Mining, Energy and Environment" with more than 10 famous overseas universities. In Australia, it has established Tourism Confucius Institute and successfully held many international academic conferences such as International Mining Science and Technology Conferences, and CEA Metallurgical Materials Department Academic Annual Conference. The academic communication with the rest of the world is becoming more and more active and dynamic.
The International College's study-abroad programs mainly adopt the mode of "domestic and foreign joint cultivation in different phases". After meeting the requirements of this cultivation plan, students can acquire two diplomas at the same time under the credit transfer system. The Degree Education Programs for international students mainly adopt the way of studying along with Chinese students, while Chinese preparatory courses for Non-degree Education Program adopt the mode of "small-class teaching and intensive instructions", and provide intensive Chinese learning guidance for students. The International College possesses a galaxy of Chinese and foreign teachers and management team with excellent qualities, profound professional competence as well as international vision.
Adhering to the educational concept of "high starting point, emphasis on characteristics, and internationalization" and the aim to cultivate advanced specialized talents with international vision and global competitiveness, the International College has been striving hard to develop itself into a significant base for high-level education, international talents cultivation and international education cooperation and exchange as well as an important carrier of Chinese and foreign cultural communication and exchanges in China University of Mining and Technology.